Some thoughts about free forex bonuses
2
This month I updated my list of free (no deposit) forex bonuses from different brokers. If you followed my blog then you know that I created this list some years ago. It was the time when big filehosts fell one by one and file posters lost money because of this. That time I decided to try something new and it was forex and binary options trading. First of all, I understood the axiom: if you do not have any experience and skills in trading then you may simply lose your money on forex or binary options. So, what to do in such a case? To waste some months or years on studying the trading theory? But without any real practice, you simply lose your time. Of course, you may get some practice on trading with demo accounts. Well, as for me, such demo practice is similar to studying car driving via computer games.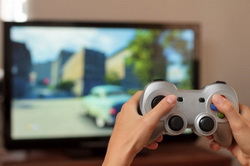 So, how to get real trading practice without investing real money? Nonsense, hah? No! I offer you the way when you may get real practice with real money on forex and binary options without any investment of your own money. No deposit bonuses may help you in your trading start. So, when I understood this fact, I started to use such bonus offers for my own studying on real trading. Sometime later I thought that my readers may need in such information too. Then I began to collect these free bonus offers from brokers and post them on my blog. Of course, some of these offers may be temporary, and some of them may be permanent.
By the way, I remembered one important moment! Did you hear that some brokers may be scammed? Yes, I guess. But do you know that such scamming brokers may continue to work some time to steal additional money via different promo offers at last? No deposit bonuses may save your money in such cases too.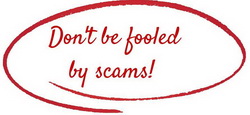 So, let's look:
1. If you use free forex(binary options) capital (bonus) then you do not need any start capital for the beginning of your trading. If you will trade with a profit, then in some time you may convert such profits into your first capital for trading. If you will lose money then you need more practice in trading and you may use a free bonus from another broker.
2. With such bonuses you may check the broker if it has been scammed or not. How? You request bonus money. Then you should trade with this free money. When you should complete the bonus conditions then you may request money withdrawal. If you'll get the money in your bank account then the broker is good and you may continue to trade with this broker. If you will not get the money, then the broker is bad and you should forget about it and you should not risk trading via such a broker's platform.
So, if you see there is common sense in using such no deposit bonuses for forex, binary options, commodities, and so on.
If you will check my non-deposit bonus list now, then you will see there are more than 20 bonus offers with a total sum of bonuses of more than $1300. Aren't good? As I wrote in the beginning, I update it regularly: some offers are included in the list, and some offers are removed from the list. Be in touch, if you do not want to miss new offers, and do not forget to check regularly the blog page with this list.
Good luck in trading and do not forget that forex and binary options are risky and you may lose your money!