Some news from files hosts
0
I'd like to write about some news from files hosts.
First of all, Hotfile. They announced new Christmas contest with great Grand Prize "Exclusive Hotfile.com premium account for 2 YEARS"! You may read all conditions of this contest and enter the contest on this page wildfireapp.com/website/6/contests/81748: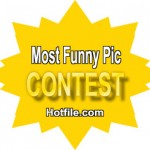 Well, other great news is Christmas Promo with extended premium accounts. Hotfile promo action will ends at the end of the 2010 year. You'll get additional 30 days bonus to 6 months premium account and 90 days bonus to 12 months premium account. This promo aplies for new, renewed and for extended account. So, hurry to buy hotfile premium with bonus days!
And last, but great news too. From the 15th November Hotfile reduced time before download to start and now free users have to wait only to 15 seconds. So, all Hotfile affiliates will earn more because people will download more files. Many free users don't like to wait too long before the download will start.
Good news from Filesonic. They have too many troubles in August-September, but they tried and try to do all possible to improve the service quality. Now Filesonic made advanced statistics for all registered users. You may view your detailed stats information on the performance of your files per country, view your earnings from downloads and sales, check your number of sales and downloads as well as your top performing links.
Files host Fileserve announced their December promo HAPPY HOLIDAYS. So, in the Christmas spirit, till the end of the 2010 every Monday Fileserve will have promotions. For example, for the 6th of December they added a 6% bonus to the earnings of Monday. In the future, a bonus will increase. All details you can read in the Fileserve news.
Don't waste this promo, use it and increase your earnings on files hosts!