What, exactly, is a CFD?
A Contract for Difference (a CFD) is a contract between a seller and a buyer to exchange the difference between the current value of a stock, a commodity, a currency pair, or an index and its value at the end of the contract. The seller pays the buyer when the difference is positive; when the difference is negative, the buyer pays the seller. For retail traders (regular investors who trade on their behalf) CFD trading is an immensely popular investment option, as it requires no more than a good trading platform and a fast computer.
Why Trade CFD at Xtrade?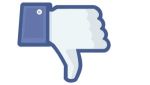 Attention!!! This review was written and published in 2016. At present moment the situation can changed.
Let's begin with a few facts about Xtrade. Xtrade is a regulated CFD trading broker where retail clients trade CFDs on stocks, commodities, currency pairs, indices, and Exchange Traded Funds (ETFs). Established in 2009 and based in Limassol, Cyprus, Xtrade is now a major player in the highly competitive world of CFD trading. Among the company's awards are the following: Best Customer Service, 2016 (from industry watchdog AtoZ Forex): Best Forex Broker, 2016 (from the MENA Forex Expo in Dubai); Best Broker in the Middle East, 2016 (from Forex Report); and Best Mobile Trading Platform, 2015 (from the China Forex Expo). Xtrade's Chief Markets Analyst, Paul Sirani, is often quoted in major newspapers, including The Independent, Yahoo Finance, and The Guardian.
What's Special about Xtrade's Trading Platform?
The Web Trader, Xtrade's trading platform, is free and entirely web-based. Versions of the platform are available for desktop computers and mobile devices; on Google Play, the mobile app has been downloaded over one million times. Unlike too many CFD trading platforms, the Web Trader was built and designed for new traders. The design is low-key, the functions easy to use, and the trading tools abundant: these include pop-up alerts, automated trading orders, and customizable charts. Xtrade is a regulated broker, meaning, among other things, that the quotes received on the platform are 100% accurate. Protective measures include prominently displayed risk alerts, margin protection, and a compensation fund.
How Many Accounts Does Xtrade Offer?
Traders are offered a choice of two accounts: a practice account and a standard account. The practice account, or demo account, is one of the reasons Xtrade is popular among new traders. Using it, a new trader learns to navigate the trading platform and the intense pace of CFD trading — all without risking money. When a trader is ready, he opens a standard account; the larger his initial deposit, the larger the choice of services. Customer service agents and personal trading coaches are available every step of the way.
How Do I Deposit and Withdraw Funds at Xtrade?
Traders can make deposits with most major credit and debit cards, PayPal, and by electronic bank transfer. As an important precaution against trading fraud, Xtrade requires all traders to produce identifying documents before opening an account. When a trader chooses to withdraw his funds, he does so using the same payment method used for making the initial deposit. For example, if a trader makes his deposit through PayPal, he will receive his withdrawals through PayPal.
Will I Receive Good Customer Support at Xtrade?
Xtrade operates 15 regional offices and offers customer service in over 40 languages. As mentioned above, Xtrade recently won the "Best Customer Service Award for 2016" from industry watchdog AtoZ Forex; the quality of the customer service at Xtrade is, in fact, the main reason Xtrade attracts so many new traders. Account managers and personal trading coaches are available 24/5.