World cup action from Depositfiles "Win with the Champion!" + bonus
1
File hosting Depositfiles announced new super action for their affiliates. As you may be know, soccer world cup championship will start soon in South Africa. And new Depositfiles action promo is devoted to this event. So, promo from Depositfiles is quite interesting and can give some bonus money. By the way, interesting thing about bonuses at forex markets. I gathered all best forex brokers with no deposit bonus for new traders on one page, so you may find there very attractive offers with free money.

So, what in this action:
Halileo agency and file hosting DepositFiles offer you to plunge into atmosphere of the main sport event of 2010! Take part in the Depositfiles action and receive an opportunity to double your earnings on Depositfile, having guessed the Champion of the World on football of 2010!
All you need is to collect for the period of the campaign 10,000 downloads in total from 6 countries participating in the Championship, selected from different parts of the world, and make a bet on the winner of the World cup.
If a team that you supported wins:
* 1st place in World Cup 2010, you get a reward of 100% of your Depositfiles earnings during action period,
* 2nd place in World Cup 2010 brings you + 75% to your Depositfiles earnings during action period,
* 3d place: + 50% to your Depositfiles earnings during the action period.
If a team that you supported got to Playoff but left without a prize place, you get remuneration + 25% of your Depositfiles earnings for the period of the campaign.
But even if you merely got to the 32 persons participating in the campaign – you get + 10% to your action earnings.
Thus if you get at least one of 32 places you are already the winner!
1. The campaign rules: Period of the Action: 1.06.10 – 11.07.10.
2. Collect 10 000 of downloads from 6 countries World Cup 2010 participants: South Africa, the US, Brazil, Denmark, Japan, Australia.
3. Fill in your prognosis on the Champion (number of country in qualifier) in corresponding field "Your leader", which will appear as soon after 10 000 of downloads are reached.
4. You can choose your team only once, and one team can be chosen also only once.
5. On the page "Action" in your Depositfiles account you can see free positions and your position as well.
6. All users registered in the Depositfiles Bonus Program can participate in the action. Registration on Depositfiles and in the Bonus Program is absolutely free!
7. The following downloads are counted in the Depositfiles Action: downloads of files with size more than 1 Mb uploaded during the action period.
8. All files should comply with User Agreement.
9. Downloads from the Action countries are paid according to your current tariff. Please pay attention that downloads from Australia, South Africa, Denmark and Japan are not paid as these countries are not included in any of Depositfiles Bonus-Program tariffs.
If you still haven't earned on Depositfiles, so you can easily register on Deposifiles, using registration link in the right column of this page or simply click on the banner below: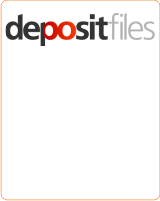 Well, it's time for promised bonus from me. Well, it seems that if you wish to take part in the Depositfiles super action, so you need new forums and sites for posting. Below I publish in open access base for posting, which can give you additional places for posting of your file urls and, in such way, you can easily increase your earnings not only on Depositfiles, but on the other hostings such as Sharing matrix(Filesonic), Hotfile, Oron, Letitbit too. So, take it! For my readers it's free:
Download the list of sites and forums