March review of paying files hosts
16
In the past 2 months I received regular questions about file hosts, which you can choose for earning at the current time. All of us are looking for files hosts which are stably paying. Frankly speaking, I stand now, mostly, as a spectator of this situation, trying to earn money in other areas of online business, providing experiments in other directions (for example, with free forex trading bonus without deposit), and, simply waiting for positive news from files host markets. Of course, I did not stop my earning on files, but I work only with the old service, which couldn't offer attractive rates and tariffs, but they pay regularly and do not hide in the dark corners, as it did a few super popular services. But, I understand that you are interested in reviews of a full row of paying hosts at this time, so today I propose you to read about some checked and paying files hosts. I've found this review at one very trust and reliable forum. Here it is:
1. Uploaded.to (Ul.to)

Uploaded.to pays regularly, but they charge all payouts which are less than $100. They take a 20% fee from such payouts.
Well, as a significant disadvantage I should mention very frequent changes of their tariff plans. Besides this, their current rates are less than the current average rate among paying file hosts.
2. Letitbit and its projects: Shareflare, Vip-file, Sms4files

Letitbit make payouts regularly. To receive money at purse takes not more 3 days after ordering.
For years, Letitbit was one of the leaders at sites of former USSR (Russia, Ukraine, Latvia, Georgia, Armenia and others). But at European web sites Letitbit positions are not so good.
3. DepositFiles

Depositfiles pays regularly. But! Depozitfiles pays only for downloads. It is popular and useful all over the world. It recommended for posting in every site and forum. This year, people wrote about some cases of banning affiliate accounts after payout ordering. The official reason of such ban is "too many owners abuses".
4. Borncash services (Unibytes and other projects)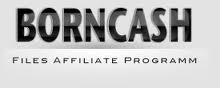 Borncash is one of the main Letitbit competitors. It pays every week, if you have at your balance not less $1. It have quite good reputation.
But, like Letitbit, Borncash is not quite useful for posting at European and American sites. Its main market is Russian language sites. By the way, Borncash has a technical problem in its work very often.
5. FileFactory

FileFactory is well-known like Depositfiles. It's one of the first file sharing services with affiliate program.
FileFactory make payouts every month. It has high popularity at European and American sites.
6. Turbobit (+ Hitfile)

Turbobit is one of the leaders on russian-speaking sites. It pays regularly.
Turbobit is more convenient for working at European and American sites, than Letitbit or Borncash.
But, I should mention about quite frequent technical troubles in its working. And it has 45 days hold for Paypal sales.
7. Extabit

Extabit appeared 3 years ago. From the beginning of its work Extabit had some difficulties and misunderstandings with payouts.
Extabit grew his popularity during the last 1.5-2 months after fails with Sonic, Oron and Filepost. Extabit has the Ukrainian owners. Last time it had some problems with payment systems but still stays afloat. It pays regularly. Because of some technical problems at work, they temporarily closed registration for new affiliates.
8. Content-Cooperation (Filesmonster, FileAlliance)

Content-Cooperation is one of the oldest players at the field. 3 years ago you knew it under the name Filesmonster. Now, Content-Cooperation is affiliate aggregator for 2 file hosts projects: Filesmonster and FileAlliance. They have some interesting differences from other file hosts in the possibilities for their affiliates.
Content-Cooperation pays regularly. During the last 2 months they tried to hide affiliate registration from the public, then they increase payout minimum, then some payout holds were announced. But, they pay.
By the way, last time they work in the direction of the legalization of their work. They try to negotiate with different adult studios for cooperation.
9. Xlget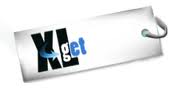 Xlget is one of the oldest. It pays automatically once a month. It pays for sms which downloader should send for getting your file. So, as you understand, it could not be used for mass posting. But, if you have your own sites, then you should try it.
10. I-filez.com

I-filez have already been criticized not once for their attitude to work. By the way, in past they delayed payouts quite often. Now, it seems, that all is ok. But, they closed free registration. So, for registration you should pass preliminary interview with their administrator.
11. Gigapeta (+ Tenfiles)

Gigapeta is also quite old project. In 2009 they started wery well, but lately there were some essential changes of rates in the end of 2009. However, last 2 years they work and pay steady. Mainly, it used for adult content.
12.Tenfiles

Tenfiles were created by Gigapeta owners in the beginning of 2011. With Tenfiles you can only earn from sales. They do not pay for dowloads as Gigapeta. Tenfiles is not promoted, but works and pays stable. If you already registered at Gigapeta, then you may use your login and password for authorizing at Tenfiles.
13. Bitshare

Popular sharing service. Bitshare pays twice a month. They are too strict to owners abuses. If the number of abuse exceeds a set limit – you will be banned without any conversations.
14. Asfile (ass file or file from ass?)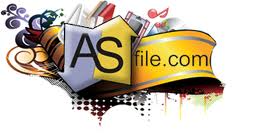 Quite strange name as for me. However, owners announced that it was an association with the "as file" without any thought about "ass". Payouts are provided quite stable. But, obviously, that did not have enough reserve capacities to sudden traffic growth, which they received after filesonic fail. Due to some technical problems and limits, affiliate registration has been temporarily closed.
!!! Update. From 20/04/2012 registration on asfile was opened again.
15. Rapidgator

Hm-m, so it could be the leader if they had worked without problems during last 2 months. But they could not.
At first, they had regular long technical issues, then their PayPal account was blocked. Payouts were frozen. They even wrote about the coming closure of their affiliate program.
However, new owners appeared there. New people could solve the finance problem. Payouts were made. Now, Rapidgator pays regularly without delays. But, although the financial issue was resolved, their technical problems are still not solved. By the way, Rapidgator did not block users from the United States.
Well, some people whispered me, that Rapidgator is a new project of Filesonic owners.
Well, of course, there are many other file hosts. But they are too young to be reviewed. Most of them were created this year.
So, I think, we should wait for some time to be sure or to try and find the most useful and paying service.
By the way, I've read that filesonic owners prepare a new project. Have you heard something about it?
I hope these articles will be useful for you too:
If you liked my post, then you can easily subscribe on blog updates via RSS or via e-mail: