Sharingmatrix new payment plans and July Super Promo for affiliates
0
Hope, that all of you, who already earn on Sharingmatrix(Filesonic), received the Sharingmatrix(Filesonic) letter with description of new payment plans of file hosting. But, if you didn't get it or deleted it not reading, so I try to explain what changes were made. By the way, if you are going to start working with paying filehosting Sharingmatrix, then this post will be useful for you too.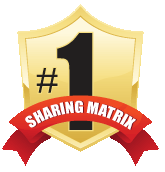 So, from the 2 of July, 2010 Sharingmatrix started 2 payment plans for their affiliates:
1) Working with the Sharingmatrix(Filesonic) payment plan "Pay-per-download for ALL countries" you can earn on downloads of your files from all countries of the world. But you will not receive the percent from Sharingmatrix premium sales. Well, the payment rate in this Sharingmatrix(Filesonic) plan are the following:
| Size / Country* | A | B | C | D |
| --- | --- | --- | --- | --- |
| 1-50 MB | $7.00 | $5.00 | $2.00 | $1.00 |
| 50-100 MB | $10.00 | $7.00 | $4.00 | $2.00 |
| 100-250 MB | $16.00 | $14.00 | $8.00 | $3.00 |
| 250-400 MB | $25.00 | $19.00 | $14.00 | $4.00 |
| 400+ MB | $30.00 | $23.00 | $18.00 | $6.00 |

* Country Groups:

United States, United Kingdom
Australia, Austria, Belgium, Canada, Denmark, Finland, France, Germany, Ireland, Italy, Netherlands, New Zealand, Norway, Saudi Arabia, Singapore, Sweden, Switzerland, U.A.E
Brazil, Bulgaria, Cyprus, Czech Republic, Greece, Hong Kong, Hungary, Iran, Japan, Kuwait, Latvia, Lithuania, Luxembourg, Poland, Portugal, Qatar, Romania, Russia, South Africa, Spain
All Others
So, as you see from this table, all your unique downloads will be paid. So, earning from download will become bigger.
2) Other Sharingmatrix(Filesonic) payment plan is called "60% of ALL PREMIUM SALES". In this plan you will earn 60% from each purchase of Sharingmatrix premium. But, free downloads of your files will not be paid in this payment plan. Well, if you still didn't know, with the old payment plan you earned only 30% from each Sharingmatrix premium. Now, this sum will be doubled.
Automatically all current Sharingmatrix(Filesonic) accounts will be moved to the payment plan "Pay-per-download for ALL countries" from 2 July, 2010. So, pay attention to this moment if you are going to earn on the Sharingmatrix premium purchases.
If you ask me what payment plan is better, I only answer that I've chosen "60% of ALL PREMIUM SALES". Each poster should analyse his earnings on this file sharing service and decide what plan is better for his traffic.
By the way, almost forget to write about new July Sharingmatrix Promo "Power Weekends" with really cool bonuses for affiliates.

So, Sharing matrix(Filesonic) offers their affiliates to double weekend earnings. What does it mean? Sharing matrix(Filesonic) presents bonuses which will be equal your earnings on file hosting for Saturday and Sunday. For example, if you will earn for 3 and 4 July $100, so Sharing matrix will increase this sum twice and you will get next week $200! You need only to write the bonus requesting letter on Sharingmatrix support each Monday and each Friday you will receive your bonus for last weekend. Sharingmatrix Promo offer will be actual from the July 1st till July 31st, 2010. Promotion dates for receiving bonuses are July 3-4, July 10-11, July 17-18, July 24-25, July 31. So, crazy July bonuses are waiting for us on file hosting Sharingmatrix! Don't lose you chance to make additional money with Sharingmatrix(Filesonic)!