How to increase earnings on file hostings more than $30 per 1000 downloads?
1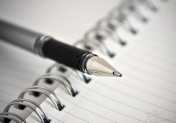 The majority of leading file hostings pay pay their affiliates money, based on the file hosting earnings from sales of premium accounts. Really such working scheme is fairer and allows file hostings to pay more money to those webmasters and posters who bring more revenue to file hosting services. However, it makes webmasters think not only how to increase the number of file downloads, but also how to make people who download their files to buy premium or Gold accounts from file hostings. I told many times to all my referrals how to increase the premium sales level. I told them that their paying rates and file hosting ratio depend on the number of premium purchases. But now I understand that many of these people gave up or even didn't start to earn on file hostings. So, to escape time wasting and to help all people that really interested in earning on sharing their files I've decided to public some useful tips and advices which may help you to increase earnings on file hostings more than $30 per 1000 downloads or even more.
So, here are some tips how to increase sales of premiums and ratio on file hostings:
1. Choose where to post files links. Remember, no matter what kind of files you have users from such countries like India, China or Moldova are likely to buy nothing on file hostings. Why? Mainly, because popular payment systems (e.g. PayPal) do not work with such countries and, the second, the users from these countries are not rich enough to spend money on file sharing services.
What to do? Try to post links on the sites and forums with many users from countries with a good level of income. Mainly, users from the U.S. and Europe buy premium accounts very ofter.
2. Do not make many mirrors to other file hosting sites. When your files were uploaded only on one paying file hosting, the user understands clearly why he should buy Gold or premium account on this file hosting. If there are a lot of mirror links to different file hostings the user may download different files from different sharing services at a time. Why should he buy premium account in this case? Surely, he should not. Secondly, the user may choose to buy premium on such file hostings where the webmaster won't get the percentage from premium sales. A wide selection of possible download links from different file hostings diverts the user from the premium purchase.
3. Divide your file into pieces or parts. It's impossible to download files one by one on the majority of file hosting services without any delay or break between downloads. To stimulate you break your files into pieces file hostings even pay for all downloads not only unique ones. Moreover, file hostings set rather a low limit on the maximum file size that can be downloaded by free users.
4. Post files regularly. It's better to post 1-2 files day by day than piles of files in one day and forget about them. Firstly, if the user sees that new files are hosted on the same file hosting website constantly, he realizes that it does make sense to buy premium and download files in a convenient way without any delays on a maximum speed. Secondly, it is enough to collect a lot of good stuff or content once and later you can post it within a long period. Thirdly, the regularly updated forum topics or threads are often on the top list and they are often looked through by visitors. So the files from such topics are downloaded much more often and users buy more premiums.
5. Choose which stuff to post. Nobody is going to pay anything for the stuff that can be easily found anywhere and downloaded, or has become out-of-date a few years ago. Look for the relevant topics of the websites where you usually post. Try to find really exciting related content. You can either buy it yourself or look for it at some private torrent trackers or other non-public sites. If you have access to a quality source of exclusive materials, try to find a place where they will be in demand. In any case, the quality material can much easier be found by its client.
6. Decorate your posts nicely. Give video previews, software screenshots, etc. Beautiful and high quality designed post gives the impression of quality material and people want to spend their money on it. In many sites and forums with lots of solvent people poor post performance is prohibited. But if you do it even better if necessary, so the money effect will not keep you waiting.
7. Permanent audience is better than passing one. It concerns the web sites and forums where you post. People who come to the site constantly notice upgrading topics and are more likely to buy premium than those who accidentally got to a site through search. That's why you should track the quality of web sites and forums where you post you links. It's better to post on a few good sites than on many poor or unintelligible ones. Good sites and forums always attract people who are regular visitors.
8. Make files catalogues or folders. For example, if you have a lot of stuff on some topic you can upload similar files into one folder on the file sharing service. Add files gradually but in each your post you should public a link to a folder with all files. The user will follow the link and will see a lot of files that can't be downloaded for free and will buy premium account.
9. Do not abuse the user's patience. Do not post an archive of hundreds of volumes. It will be inconvenient to download, even with the premium account. Do not use the intermediate page for links that are crammed with advertising. Firstly, the user can click through an advertising banner instead of downloading and purchasing premium. Secondly, even worse, purchasing a premium account does not relieve the user from annoying advertising that appears earlier than pages of the file hosting. And the user doesn't feel like buying a premium account and can see that there is still a lot of advertising, so he cancels his payment and buy nothing.
10. Track your sales. Good file hosting services provide detailed statistics on where from and who buys premium. You should use it in the right way. You should not spend time on posting to websites where users do not buy premiums. You should analyze how much actual certain files on different sites are (when some files are bought on one site, other files on another, it would be logical to post files accordingly to their demand). Such sales statistics can help you determine the wishes and needs of users. Do not be afraid to analyze. Even a cursory analysis of statistics can save a lot of time by eliminating the inefficient sites and help you to increase your earnings by picking more relevant to specific site materials.
When you have a lot of premium sales, it is very important check which file hostings pay you the percentage from your sales. When you have quite many premium sales and not so many downloads, I recommend you try to work with sharingmatrix(filesonic), oron and letitbit. When you have many downloads and average number of premium sales you should try to earn on hotfile, deposifiles and uploading. Anyway, you should strive to increase your premium sales, because file hostings more value webmasters with big number of sales.
So, if you will start using these tips, how much can you earn or increase earnings on file hostings? From my experience, $30-$45 per 1000 downloads is a quite real amount. But if you try to work more hardly, so you can get up to $100 per 1000 downloads of your files. However, you should work hard on the premium sales. You need to search for materials, quality websites and forums, monitor your results. And soon your work will be generously paid.
Good luck with your earnings on file hostings!