Hotfile – real HOT file hosting!
1
Hotfile is quite new file hosting. To this date, file hosting Hotfile has good conditions for earning. File hosting Hotfile pays up to $ 20 per 1000 downloads!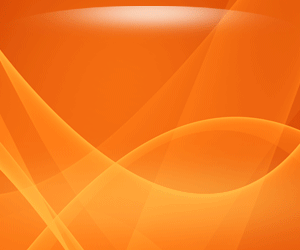 File hosting Hotfile pays for downloads from such countries: United States, Canada, Norway, Finland, Sweden, United Kingdom, Germany, Latvia, Estonia, France, Spain, Portugal, Italy, Austria, Switzerland, Hungary, Czech Republic, Netherlands, Belgium, Greece, Denmark, Ireland, Poland, Slovakia, Slovenia, Lithuania, Bulgaria, Romania, Australia, Russia, Liechtenstein, Kuwait, Qatar, United Arab Emirates, Saudi Arabia, Bahrain, Turkey, Japan, and Singapore. The minimum file size for earning on Hotfile should be not less than 1 Mb.
For files with a size of 5-50 MB Hotfile pays $2-$5 per 1000 downloads, for size of 50-100 MB Hotfile pays $5-$10 per 1000 downloads, for 100-400 MB files you may earn $7-$15 and for files larger than 400 MB Hotfile pays $20 per 1000 downloads. The level of your rates on the file host Hotfile depends on your status in the Hotfile system. Your status in the system can be Copper, Bronze, Silver, Gold, Platinum (from lowest to highest). The higher your status on Hotfile, the higher your earning rates for 1000 downloads of your files and, accordingly, the higher your earnings on file host. Statuses of Hotfile members are reviewed and recalculated weekly, according to your performance over the past week. To know in what direction your status will change you need to look at the status indicator bar at the top of your statistic page. As I've told, higher status on Hotfile is the better for you.
I may give you an advice about increasing your status on Hotfile. You should stimulate downloaders to buy more hotfile premium accounts for downloading of your files. To maximize your earnings, your Hotfile status have to be not lower then the Gold or Platinum. In general, it is the case when your initiative is rewarded and you are given a good payment rate for downloads from Hotfile.
Hotfile has many useful options for their members: FTP upload; Remote Upload; file copying; file renaming; file folders; auto backup for all uploads. Now you can quickly make good money on file hosting Hotfile.
The minimum payout from Hotfile is only $15. You can easily earn the first payment minimum from Hotfile in a couple of weeks. Hotfile pays automatically every Monday if your balance reaches the minimum payout sum. Hotfile pays through Epassporte, Paypal, Webmoney.
I recommend you to try Hotfile for money making in the Internet on your files. Now, it is one of the best paying file hostings. Now, in average, I make on Hotfile $200 in a week.
By the way, many beginners would like to know how to see their stats after registration on Hotfile. Well, to see if you should upload the first file and relogin to your account on Hotfile. After making these easy movements you will see all your stats, can insert your payment information and use other different functions of Hotfile service.
Hotfile is a real Hot file hosting! Join it! Click the link for registration on Hotfile right from this article!