Files hosts review: Old School, january 2021
0
In January, at one of the big affiliate forums I've found an interesting review of working files hosts: old school (1-year-old and older), newcomers (age – 2-4 months), middle-comers (5-10 months) and scam services (or similar). So, I've thought, that it could be interesting for my blog visitors. I've divided this review on some parts. Today, you may read about Old school among file-sharing services in 2021. In this list, you'll find almost all sharing hosts, which were created more than 1 year ago, continue to work stable and make regular payouts. Meet them!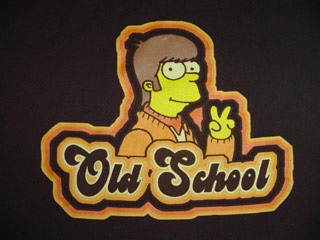 1. Depositfiles.com.
The oldest from all the existing file-sharing services. It still has an open affiliate program and regularly pays to its affiliates. Deposit is very popular and is allowed everywhere. But there is one huge disadvantage – rules of owners, service bans for copyright infringement, and, according to rumors, not really checking abuses. Working with him is not too easy.
2. Rapidgator.net.
This files host is quite unstable in work. He is accused of shaves and many other sins, it is constantly under attacks by the right owners. Now, Rapidgator is the main goal for owners. But, it remains one of the most popular services, which are allowed almost everywhere. It pays weekly.
3. Uploaded.net.
Another address is ul.to. Quite stable in work, high rates for affiliates, regular payouts, high popularity. All this speaks in favor of the Uploaded. But, there are, of course, the cons – complex affiliate nuances, which significantly reduce the effect of high rates. Except this, service has not the best card payments to make it unsuitable for those who work primarily with the United States. Nevertheless, it remains one of the best in files sharing for today.
4. Extabit.com.
Fileshost is still quite reliable and stable, though it's less popular than services from 1-3 places. Unfortunately, it's affiliate program is closed to new users, and the only way to start to work with it – is to buy from someone an open account with an activated affiliate program.
5. Hotfile.com.
The situation with Hotfile is the same as with Depositfiles. Fast bans because of a couple of abuses. But it has an important difference – they really check all abuses! Besides this, Hotfile is still with Paypal. Monthly payouts. If your content is really non-abused, then you may risk and try to work with it.
6. Bitshare.com.
Another file host, which bans affiliate accounts very often for abuses. Chance to get banned here somewhere between Hotfile and Depositfiles. Recently, it returned credit cards to payment methods. Regular payouts. So, for non-abused content fits perfectly. It's very popular, especially among Americans.
7. Share-online.biz.
Stable files host with regular payouts, but with quite low rates. By the way, it counts only downloads from three countries.
8. Asfile.com.
Before the last spring it was known among some people. When Filesnoc and Oron are gone, Assfile made a good start. It's got big money problems in the summer on their asses. After that, asfile has been sold and come back. Now they paid off all the debts, pay weekly, has a good card payment methods. But because of all the old reputation, it's not very popular.
9. Filefactory.com.
Sharing service has almost the same age as the Depositfiles. Very low rates. Now, they have problems with payouts. Affiliate are waiting for their money from November, 2012.
10. Filesin.com.
Another one from old school hosts. Filesin is aimed only on affiliates who earn on downloads. Monthly payouts via Payza, steadily. The most of affiliates are from Asia.
In the next small list you'll find some old filehosts, which focused, mostly, on Russian-speaking audience:
1. Letitbit.net and its projects (Moevideo, Shareflare, Vip-file).
Still holds the top in Russian-speaking internet, despite on all the minuses and negative reviews from posters. It's very popular because it is allowed almost everywhere. Regularly payouts. Now, Letitbit is trying to get some English-speaking visitors, but not too successful at this time.
2. Borncash.org.
One of the main services in Russian-speaking internet. It has high rates, but doesn't have enough popularity at this time.
3. Gigapeta.com.
Old Russian files host. Pays for downloads. Low popularity. It has another project – Tenfiles.com
4. Xlget.com.
Very specific file sharing host. In fact, it's paysite with pay-per-file scheme. Main payment method – SMS. Payout once a month.
5. Turbobit.net.
"Golden mean" between Depositfiles and Letitbit. Turbobit is quite popular and suitable for Russian-speaking and English-speaking internet. Regular payouts. Owners have other project – Hitfile.net.
That's all for this part. Wait for next, it will be interesting too!