Filehost September quick review
4
I've got September short review of paying filehosts. I hope, that it would interesting and helpful for your work.
Uploaded

Pays 45% (sales) + 25% (rebills). PPD rates up to 30 euros per 1000 unique downloads. You should wait from 15 to 30 days for payout via payza or Webmoney. This filehost can be used as an additional mirror, because of the 180 days storage time limit. Uploaded.net is quite a big company. They have enough powerful servers to handle the big load, but its rate is too low (for rebills). The PPD plan looks stupid. It seems, that their PPD plan is designed for sales again, especially, if to remember, the 1-hour waiting time between downloads. Are there any crazy who is going to wait one hour? And, of course, the rebills rate is too low. It would be more attractive with a 40%-50% rate for rebills. If they will make such rebill rate, then they could become the filehost #1, as Filesonic in the old days.
Ryushare

Pays 60% from sales and 60% from rebills. Payouts can be made via webmoney or paypal 2 times per month. Ryushare looks not promising in the long run with such high rates, but it can be very good for fast money in the nearest few months.
Rapidgator

Rapidgator pays 45% from sales and 30% from rebills. PPD rates vary from $0.5 to $15 per 1000 downloads. If you have premium then you get unlimited storage time for your files. It's the most popular filehost at this time. Rapidgator makes weekly payouts via webmoney.
Extabit

Now you may earn 50% from sales and 50% from rebills. They make weekly payments via payza or WebMoney. You get only 30 days of storage time for your files, even if you have an extabit premium. It's full shit policy to save space on their HDDs and save some money to pay for servers. By the way, I am not sure about rebills. If rebills are not counted properly, then you will waste time working with them in the long run.
Lumfile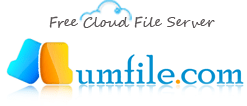 You may earn 50% from premium sales and 50% from rebills. There are not too many links on this filehost in the web yet. They pay 2 times in a month via Webmoney, AlertPay(PayZa), Liberty Reserve, VCB, DAB. For receiveing payout you should have at least $20 at your balance.
DepositFiles

Doesn't have problems with payouts. Pays only for unique referred downloads. Last tame were many cases of account bans after the payout order. The main reason of those bans was too much amount of abuses from the content owners.
Content-Cooperation (Filesmonster, FileAlliance)

Pays regularly, but minimum payout is $100. Has unusual scheme of work. Pays only for premium sales. Has 7-14 days hold on sales. Main content is adult files.
Turbobit

Doesn't have problems with payouts. It's one of the 3 top filehosts for Russian net. Has timely technical problems. The main minus is hold on sale: 45 days for Paypal, 10 days from the SMS.
Letitbit and their projects

Without global changes. It's one of main filehosts for russian speaking auditory(Runet), but not too suitable for the other languages. It has some technical problems.