I decided that current post will be something like news review. This review will consist of the news from leading file sharing services for last couple monthes. So, let's go!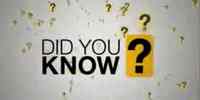 1. Did you know that Oron increased the minimum of the payout sum? No? Then I'd like to inform you that from January 2011 you can order Oron payout, only if you have on your account balance at least $100. Quite tough, isn't it? Hope, you agree with me that from the beginning of December Oron became not so attractive for posters as earlier. Well, because of decreasing Oron premium sales, I almost threw it in December. And with such huge payout minimum I think that Oron newcomers may have some difficulties starting their work at Oron. As for me, Filesonic is more loyal to his affiliates. So, if you can't chose between Filesonic and Oron, I recommend you Filesonic or something else, except Oron. Otherwise, you should work so-o-o-o long before you can order for your first $100 for payout.
2. Did you know that Letitbit set the ratio at the tariff Turba? Badly, that the Turba has ratio. Nevertheless, past two weeks have shown that for stably working posters this ratio doesn't play an important role. At least, I've checked it on my own Letitbit account with tariff Turba.
3. Did you know that Letitbit offered new tariff "True" besides existing tariffs "Normal" and "Turba"? As for me, I have just recently learned about this. Though, I admit frankly that I don't need this tariff and they can stick it to the one place. Why? I'll tell you below. Well, let see on the payment rates in the "TRUE":
| File size | Earn |
| --- | --- |
| 0 to 10 MB | $5 for 1000 downloads |
| 10 to 50 MB | $10 for 1000 downloads |
| 50 to 100 MB | $12 for 1000 downloads |
| 100 to 250 MB | $15 for 1000 downloads |
| 250 to 1500 MB | $30 for 1000 downloads |
| 1500 MB and more | $50 for 1000 downloads |
Cool, isn't it?! But these rates are valid only for downloads from Germany, USA, England and Switzerland only. Payments for other countries are counted on $5 per 1000. Because of these measurements I am not interested in this new tariff from Letitbit. But, if you have sites or forums with big number of downloads from such high-paying countries(Germany, USA, England and Switzerland) then, I suppose, you can earn very good money with this tariff. So if you liked it and interested, then, of course, you may try. Link on the Letitbit registration you can find in the right column. Do not forget that you should chose the necessary tariff (Normal, True, Turba) during your registration!
4. Did you know that files host Hotfile expanded the list of paid countries paid? Now Hotfile also added Croatia, Hong Kong, Israel and Argentina in this list. Not bad, isn't it!
5. Did you know that files host Uploading significantly updated their affiliate program? Since the end of December 2010, you can change your Uploading payment scheme on "Pay-Per-Sale". Working at this Uploading tariff, you can earn on Uploading 60% from each sale of files host premium. This tarif is an alternative to the regular download program for Uploading partners. By the way, within this payment scheme Uploading pays you 60% from sale without any commissions, also they do not decrease your revenue if a refund happens. If you wish to try new tariff so you can switch from a download to a '60% of sales' program only if you has received at least one 15 USD minimum payout. After Uploading affiliate received his first payout, so he can easily switch his current revenue plan. To switch you revenue programm you should go to the Profile section, "Marketing Settings" area. After switching, the new revenue plan will become active the next day, at 00:00 server time (GMT+1).
It seems that Uploading is trying to compete with the leading files hostings like Depositfiles, Filesonic, Hotfile, etc?
By the way, in 'Marketing Settings' section you can also find a new option. The Uploading partner can turn off the ability to download his files for free, so only Uploading premium users will be able to download such files (also it is possible to turn on/off free download possibility for a specific file on the file edit page). Other users will need to purchase Uploading premium to download your files.
6. Do you know that Uploading is working with the owners of the major forums and warez sites? Maybe, you've noticed that the Uploading promo banner appeared on some big forums? Now, pornbb.org has unbanned Uploading, so you can post Uploading links at this forum. By the way, here is the list of some big sites/forums where Uploading is not banned:
– Pornbb.org
– Porn-w.org
– Avaxhome.ws
– Warez-bb.org
– Wawacity.eu
– Liberty-land.net
– Telechargementz.org
– Mamega.com
So, earning on Uploading becomes easier.
7. Did you know that the Filesonic promo 2011 is still going? Over the past weekend, I received a very pleasant substantial bonus from this file host. Do not forget that the bonuses from Filesonic promo can be a good supplement to your earnings on this file hosting!
8. Did you know that this is the end of today's post?