Wupload – new alternative to Filesonic & Oron
9
Hi, people!
As you may see, I prefer not to describe different affiliate programs from the beginning of their birth. Why? It was a useful experience for me, when I tried to work with new file hosts because of their interesting promo rates and after a couple of months, they simply decreased their rates to bottom or even they closed without making last payouts. After that, I always wait for some time to check them for stable work, I wait for payout proofs, I simply wait usually for half a year to start my earning on new files hosts.
Such practice has another side. I used to work with the leaders, which working on the market for years and it's quite difficult to change them for something else. New files host must have very incentive rates and conditions to start working with it.
Well, today I wish to present new files host Wupload, which may become the new alternative to Filesonic and Oron in their niche. Why did I like it? First of all, because Wupload, as I guess, has closed relation to Filesonic. But people from Filesonic said only that Wupload is their friend and nothing more. But, you may see that they have similar design, similar tariff plans, same datacenters. Do you need any other proofs? :)
Well, it seems that I lost my way. I'm going to say you what Wupload has interesting for their affiliates. Let's continue. First of all, they have handsome monkey Willy.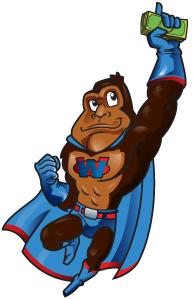 They offer now three quite interesting plans for earning:
1) You may earn on Wupload on standard PPD (pay per download) plan upto $40 per 1000 downloads.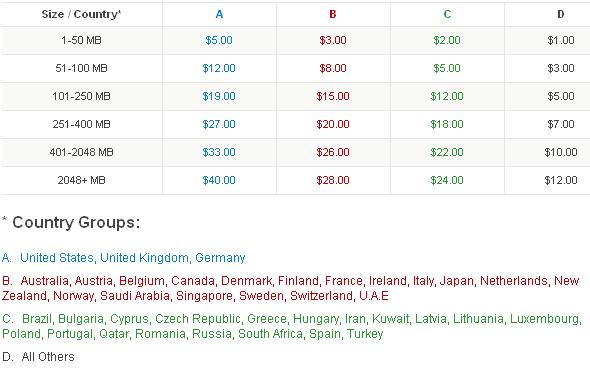 Wupload counts all multiple completed downloads from the same IP address for free users. For premium downloads, Wupload counts only one download per premium user every 24 hours.
2) You may earn on Wupload on PPS plan upto 80% from each premium sale (70% affiliate + 10% webmaster )
3) Wupload offers for their affiliates to work on "blended program" plan, where you will earn 30% from each premium sale + 50% from basic PPD rates: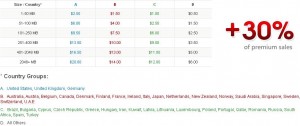 So, as you see, all Wupload plans are interesting for work. You can change your plan in account settings every 3 days. If you remember, other big files hosts allow to change plans only once a week.
Other features of Wupload from Willy are similar to other files hosts: remote upload, FTP upload, browser upload. Free users can upload files up to 2 Gb, premium users can upload files up to 10 Gb.
Webmaster can earn 10% from each sale which was generated through the link from his sites.
Minimum payout sum is only $10. Wupload pays weekly, every Wednesday, if you earn a minimum of $10. Money can be sent to purses at PayPal, Webmoney or AlertPay.
By the way, Wupload organizes many interesting promo for affiliates. This promo can give your good additional earnings. For example, in this august you may earn up to 110% of every premium sale. So, if you hurry, you can take part in this promo. All that you need is to register on Wupload and start sharing of your files: