Review of paying filehosts in May, 2019
8
A month ago I already made similar translated repost about filehosts. This review was made at the big trusted forum and I thought that it would be interesting for you, my readers. The author called it "Filehosts which still work and make payouts". He didn't include in this review some new file hosts, which didn't have payout proofs, had too much negative feedbacks, didn't support payouts to Webmoney (it's an important moment for all posters from Russia and Ukraine). Besides this, in May filehosts review such giants as Oron and Filepost were not included because of their strange relations and misunderstandings with affiliates.
So, let's go! Updated list of paying filehosts:
1. DepositFiles

Doesn't have problems with payouts. Pays only for unique referred downloads. Last tame were many cases of account bans after the payout order. The main reason of those bans was too much amount of abuses from the content owners.
2. Mojofile

New, perspective and has great potential for earning. Pays regularly. The minimum payout is only $5. Pays up to $25 per 1000 downloads or 60% from every sales and rebills.
3. Uploaded

Was sold to new owners. Changed some conditions. Payouts only once a month. All sums less than $ 100 are charged 20% fee. Cancelled pay-per-download scheme. Pay for premium sales (60%) and rebills (30%).
4. 1hostclick (former Cash-File)

Pays regularly. Quite old filehost. Experienced webmasters may know it under name Cash-File. Cash-file was popular as very anti-abuse filehost. The main advantage of 1hostclick is also high stability to abuses. 1hostclick offers for earning the mixed payment scheme. It pays up to $30 per 1000 download + 30% of premium sales. Has frequent upload technical problems because of server overfill.
5. Rapidgator

Pays regularly. Some technical problems and overload problems remain unsolved.
6. FileFactory

Now it pays only once a month. One of the oldest filehosts.
7. Netload

Pays regularly. Netload is one of the oldest file sharing services. It's so old as Depositfiles. Not so long ago Netload paid only for downloads at very low rates. But about a month ago, they cancelled pay-pre-download and made 4 different "pay-per-sale" scheme. Quite popular among users.
8. Content-Cooperation (Filesmonster, FileAlliance)

Pays regularly, but minimum payout is $100. Has unusual scheme of work. Pays only for premium sales. Has 7-14 days hold on sales. Main content is adult files.
9. Xlget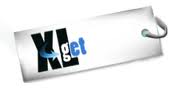 Makes payout only once a month. Quite old filehosts. Pays for sales via SMS. For mass using is not suitable.
10. FileMates

Very promising newcomer. Pays only for sale, but honestly and regularly. Pays 60% from every sale. If your earning will be more than 750€/week then you can increase your rate till 70%. Minimum payout is only 5€.
11. Gigapeta

Pays regularly. Oriented for working in Runet mostly. Pays for traffic volumes (1 Gb=$0.02).
12.Tenfiles

Pays ok. New project from Gigapeta. Tenfiles pays only for sales. Quite stable.
13. Bitshare

Makes payouts twice a month. Very strict about abuses. For high level of abuses – account will be banned without talking and explanations.
14. Asfile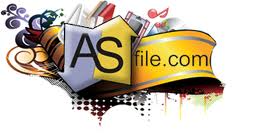 Pays regularly. In april free registration was opened. Because of some problem with paypal, Asfile has 30 days hold on paypal sales.
15. Turbobit

Doesn't have problems with payouts. It's one of the 3 top filehosts for Runet. Has timely technical problems. The main minus is hold on sale: 45 days for Paypal, 10 days from the SMS.
16. Letitbit and their projects

Without global changes. It's one of main filehosts for russian speaking auditory(Runet), but not too suitable for the other languages. It has some technical problems.
17. Extabit

Pays regularly. Has some problems with payment systems, but still keeps its posititions. Registration for new partners are currently closed. Has frequent technical problems. Last time sales started to decrease.
18. I-filez.com

Very bad, but still pays. For registration you should pass an interview with admin for further approving. Filehost and its admin have very dubious reputation.
19. Borncash group (Unibates and others projects)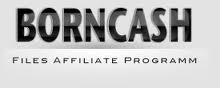 Make payouts every week. It's the main competitor of Letitbit. In general, it's more suitable and profitable at russian speaking sites. It has technical problems very often.
So, that's all. I think, that now, with this actual filehosts review, you've got all you need to choose the most suitable filehosts for earning.
Good luck!