Hi, all!
in 2011 leading files hosts continue their service developing and affiliate program upgrading. First in this list is Filesonic. They have some great news. Great for me, but I hope that they will be great for you too. So, what Filesonic offers to all their partners in 2011?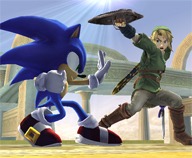 so, let's start our today Filesonic news review:
1) Filesonic has moved Germany to Group A in the PPD program. So, now for your downloads from Germany you can earn up to $30 per 1000 downloads. But, attention! Filesonic team has announced great promo linked to Germany moving in group A. So, on Jan 18th, Jan 25th, Feb 1st, Feb 8th you may earn up to $60 per 1000 download from Germany. So, if you have more download traffic from Germany, so in these promo days you can double your earnings!
2) Filesonic added new pay-per-sale plan. So, from now all Filesonic affiliates may choose a fixed $10 pay-per-sale plan. So, you can earn $10 per sale regardless of the price of the premium sale! This new pay-per-sale plan from Filesonik is unique in the files hosts industry! With this plan you may earn very good $$ up front by paying you 10$ every time you bring in a premium sale. By the way, it doesn't matter how much the premium sale is worth, but you are guaranteed your $10 from the sale! So, now you may test out your traffic and see how it does. Remember, that you can change your Filesonic plan once per week on your settings page.
Well, for top affiliates Filesonic offers special conditions with this new pay-per-sale plan. Filesonic top affiliates may earn $12 per new Premium Sale! So, estimate your traffic and think, if it will be more profitable for you.
3) The main news for us is new Filesonic promo bonus. File hosting decided to help all their affiliates to maximize our earnings after the long New Year holidays. :) So, with new files hosting promo you will get a 25% bonus on all your earnings every single weekend starting from January 22nd and ending February 27th. By the way, in this promo all Filesonik plans are included and this bonus will be paid every week. Cool!!! So, remember the promo bonus dates. They are January 22nd-23rd, January 29th-30th, February 5th-6th, February 12th-13th, February 19th-20th, February 26th-27th.

So, my advice is "hurry to upload new files to Filesonic before promo dates, share your files and get extra money from this promo!"