September update of forum base
0
Well, as you remember I have for selling the forum base sorted by Alexa rank. This week, I updated this base. So, now the September update is actual. What is inside? Some new forums were added here, some were thrown out of the forum list.
Now forum list for posting consists of 444 sites which have Alexa rank less 1000000. 43 have a rank between 0 and 10000. 169 are between 10000 and 100000 on Alexa. Other are from 100000 to 1000000. So, if you need a base for posting, so you can get it. All conditions were mentioned on this page Sorted XXX forum base (clickable).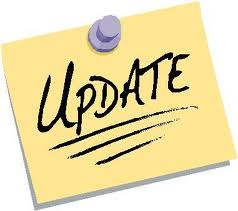 You can use this base for posting with different automatic posters or you may take only the best forums for manual posting. By the way, some people offered interesting variants for getting a base for free. So, here are:
1) You may become my referral on some paying file host. For example, it may be Wupload, Filesonic, Filepost, Uploading, Fileserve or other, besides Oron. See, if you didn't know, you can become my referral even if you already have the account at this file host. You should simply write to file host support with your request. But! You should not only become my ref but you should earn as my ref at least $75. When you will execute this condition you will get this base for free. So, after you will do this, you should leave the message at my blog.
2) You may help me with my blog promoting. In what way? I am waiting for your propositions. So, you should devise something and implement your idea. If it'll be effective, so you'll get base for free. So, wait for your comments with your ideas.
Good posting!